July 19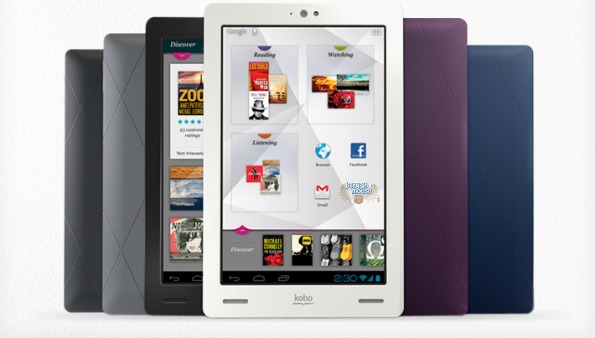 Get $50 – $100 off the Kobo Arc Reader from Kobo Canada. The discount depends upon its size.
We have seen $50 off Kobo Arc readers before, but not up to $100 off. If you order the 64GB you are getting $100 off your reader. If you order the 32GB you are getting $75 off your reader. If you are ordering the 16GB (which I couldn't get to work… maybe it is sold out?) you are getting $50 off your reader.
The Arc is powered by a customized Android 4.0 operating system, so not only can you use your Kobo Arc for reading magazine, newspapers, books, and more, but you also have access to over 700,000 apps on Google Play. So many of those apps are free, too!
The 16GB 7″ Kobo Arc was $199.99 | now $149.99.
The 32GB 7″ Kobo Arc was $249.99 | now $174.99.
The 64GB 7″ Kobo Arc was $299.99 | now $199.99.
Shipping is free. All sizes are available in white or black. As noted above, I couldn't seem to select the 16GB size (as it was missing from the drop-down menu). That might just be a glitch on my end or it could be sold out.
(Expiry: 25th July 2013)