November 25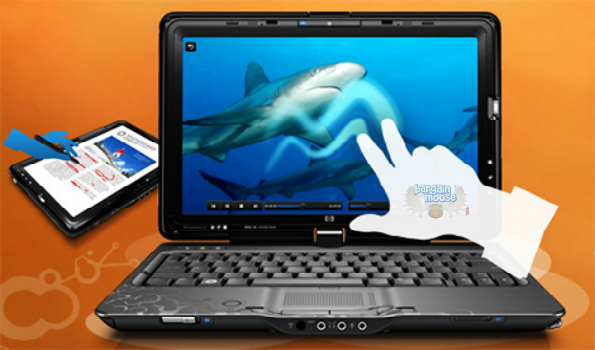 Get some touchscreeny goodness from HP Canada.
Click here to get a TouchSmart laptop @ HP.com
Coupon Code: BAR35on799TL
Discount: $35 off TouchSmart Laptops over $799.99
Expiry: 7th December 2013
You almost never see coupon codes like this from HP so I thought I'd let you guys know about it. It's only applicable to TouchSmart laptops over $799.99, so there are only two computers you can pick up, but if you're in the market for a great touch HP laptop, you're in luck.
These touch screen computers are really starting to make sense with Windows 8. Everyone knows Windows 8 is a tablet OS stuck on a computer. What's the solution? Make the computer touch enabled like a tablet. I have a gesture enabled touchpad on my computer but it would be a lot cooler to have them right on the screen. Of course the touch pad will still be there so you can switch back and forth between the screen and the mouse as your needs change.
Shipping on your new laptop is free.
Check out all the deal on our HP Canada Coupon Code page.