January 2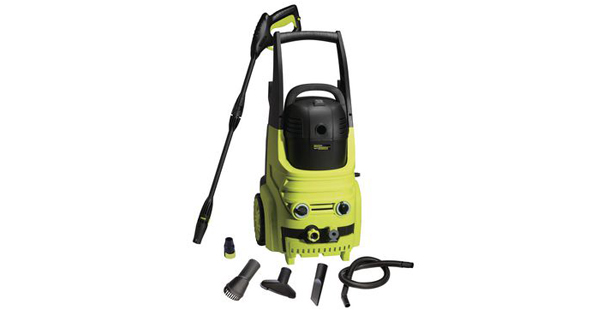 There are some strange hybrids out there and some that are ingenious. For instance, my parents live in a very small town and, outside of that small town, is an even smaller town. At the main intersection lies (I'm not kidding) a combination hair salon-bus repair shop. That's an odd hybrid. This Power It! 2-in-1 Pressure Washer & Wet-Dry Vacuum from Walmart is super clever and, I think, would be quite handy to have in the garage in the warmer months! It will also ship directly to you without any added cost as it's over $50.
Another great find from the Clearance section at Walmart.ca, this Power It! 2-in-1 Pressure Washer & Wet-Dry Vacuum was originally priced at $128 and has been marked down by 45% to just $70. That's a decent price for a pressure washer OR a wet-dry vacuum but, with this, you're getting both!
The electric pressure washer component has a maximum pressure of 2000 PSI and expels up to 1.5 gallons of water per minute, which is considered "medium-duty" in the Pressure Washer World. That's a pretty good size for having around the average house and can handle car washing and cleaning of other surfaces like outdoor furniture, fences, decks, patios, driveways, etc. It also features an adjustable spray nozzle, on-board detergent tank and quick-connect hose and nozzle system.
The wet-dry vacuum component of the unit is detachable! Read the rest of this entry »