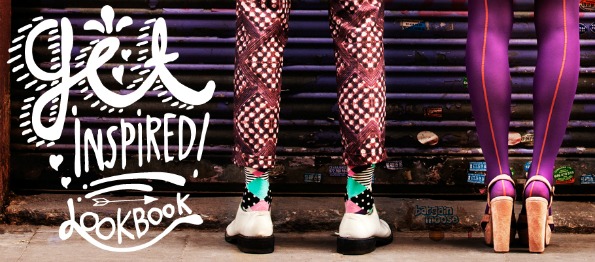 HS Sweden Canada, better known as Happy Socks, has granted us an exclusive 15% off coupon code!
Click here to shop @ Happy Socks
Coupon Code: HS_Sweden_Moose
Discount: 15% Off
Expiry: 30th June 2013
When you buy four pairs or more you get free shipping to Canada.
I am happy to announce that Happy Socks has restocked their Canadian store with tons of new socks, new patterns, and tights! Ye goodness I am excited! The ONLY socks I wear are Happy Socks!
My favourite pattern will always be anything Big Dot like these ones in pastel – I would love to buy them! Only $13 or $11.05 after coupon. I actually own these Big Dot in black socks. A new pattern I am dying to try is the Disco Dot Sock in either white or black.
For Valentine's Day, Happy Socks did a collaboration with painter and photographer Curtis Kulig. You can pick up the collab. socks for $13 each, or $11.05 after coupon. There are 3 pairs to choose from:
Did I mention Happy socks also has tights? Unfortunately the sold out so quickly I never got my hands on a pair – but they should be restocking soon! The funky patterns like the dots and stripes are to die for.
If you are interested in Happy Socks you just have to watch this video – the news anchors in Global Toronto's studio just drooling over Happy Socks! The clip is only a few minutes long and they discuss why they like Happy Socks.
This Happy Socks Coupon Code is already on our forums.