May 9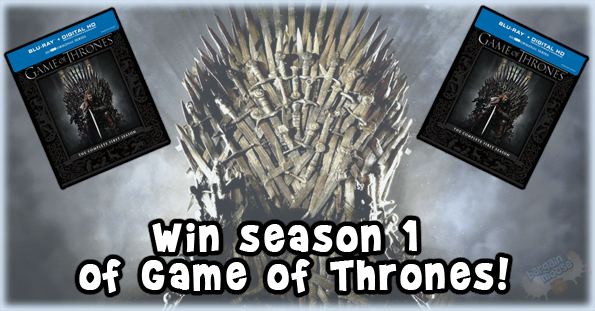 *** Contest now closed, winner will be announced on Facebook ***
Yesterday, Avigayil wrote about this fantastic deal on a fantastic series – the first season of Game of Thrones for only $25 on blu-ray from Walmart.ca here. It got me to thinking… not everyone has seen this amazing show and I am sure that is true of some of the Bargainmoosers too. So, I thought I'd do a quick and dirty contest here on Bargainmoose and award one Mooser with a copy of their very own!
Game of Thrones is one of the best shows I've seen in a long time. I read the books a few years ago though, so nothing in the show is really shocking me when it happens. I'd like to give this boxset to one of you guys who maybe hasn't seen the show, and see what you think!
How to Enter This Contest
This is a Facebook based contest, so you will need to have an account over there to enter. All you have to do is share and then leave a comment here on our Facebook contest post! It's really THAT easy. We'll contact the winner through Facebook and arrange the prize.
(Expires: 10th May 2015, 11.59PM EST)