January 18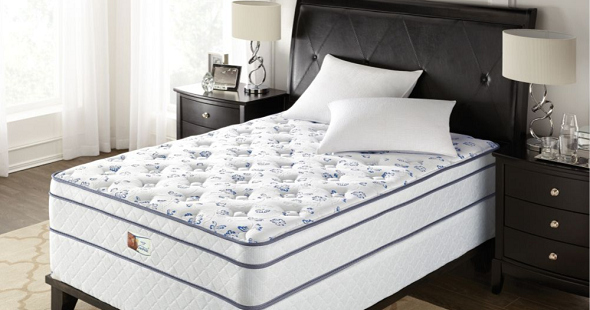 Moosers! What a crazy deal this is! If you've been on the hunt for a new mattress, Sears has an incredible Flash Sale today on the Springwall 'Crystal' Euro-Top Sleep Set. Starting at just $227.99 for a twin, save 70% off the original price!
**Edit: thanks to Mooser, Chris, for pointing out that the current coupon code for $50 off $200 (941612558) is applicable to this Flash Sale saving you an additional $50 or, as Chris pointed out, essentially making delivery just $19.95! So don't forget to enter 941612558 at checkout and thanks again, Chris!**
The 70% savings is the same regardless of which size or type (Firm or Plush) you select. A Double Sleep Set is $269.99, regularly priced at $899.99.