February 5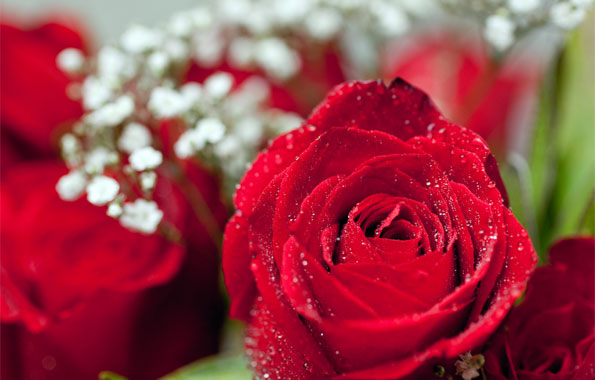 With Valentine's Day right around the corner, now more than ever has the time come to order a stunning bouquet of flowers and here to help you is a lovely Bargainmoose exclusive for 10% off everything at Canaflora Canada, including flowers, gift baskets, teddy bears, greetings cards, truffles and much more!
Click here to order a stunning flower bouquet @ Canaflora.ca now
Coupon Code: Moose10
Discount: 10% off
Expiry: Unknown
My doorbell rang unexpectedly a couple of months ago and lo and behold, the delivery man was handing me a stunning "Brighten Your Day" bouquet. And the best part? They came with the vase. Certainly that should be enough convincing for anyone but when all you need to do is remove the packaging, then it makes for an even better surprise! And since they're already on special for $49.99, they can be yours to order for just $44.99 with the exclusive.
Valentine's Day aside, take a moment to picture sending this "Sweetest Thing" bouquet, which comes down to $67.49, to a friend or family member who is resting at the hospital, having delivered, quite literally, the sweetest thing. Taking into consideration that vases typically aren't included on any packing list for the hospital, I can definitely say with conviction that the fact that this bouquet would arrive within a vase would most certainly make this lovely surprise that much sweeter. Plus, since they arrive in bud form, by the time it's time to leave the hospital, these gorgeous lilies would have had time to open and will stay that much fresher once brought home!
In fact, even Anna has ordered from Canaflora in the past and here's what she had to say about their services:
I ordered a  bunch of flowers from Canaflora for a friend, and I was able to select delivery for the very same day, at no extra cost. They arrived that afternoon, to the surprise and joy of my friend – excellent service from Canaflora!
Even better is that Canaflora ships absolutely free, which is quite surprising for an online flower ordering service as the vast majority typically charge a service fee. Don't forget that our Canaflora coupons page is always up-to-date with all of their latest codes and discounts.
(Image Credit: Robert Couse-Baker)