April 20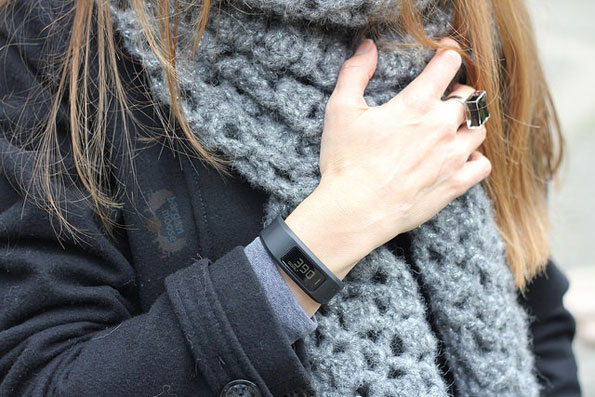 Today only, the Garmin Vivofit fitness band is down to just $79.99 at Amazon Canada. Originally priced as high as $149.99, it will also be shipped for absolutely free.
First of all, let me specify that this watch is available in as many as 6 different colours: black, red, slate, teal (green), purple or blue.
Second of all, summer is right around the corner and if you have been meaning to shed some weight, then this watch is for you. It holds you accountable for your laziness by displaying a red move bar after you have been inactive for one hour. Being inactive for one hour may not seem like much but if you have a sitting 9-5 job, then getting up and moving, even just a little bit, is super important for your health.
There is nothing worse than sitting all day and studies have shown that you need to move around at least every hour. Even if it's a short walk down the hallway, it's still better than nothing!
I'm actually very tempted to get this watch myself just because I often get caught up in sitting too long. Timers can help with this but a fitness band like the Garmin one is definitely way cooler. What is swaying me the most to potentially get it though is the image above. It made me realize that it's not just a fitness band, but it can also double as a cool fashion accessory.
On top of motivating you to move, the Garmin Vivofit fitness band is also water resistant, has a long battery life, tracks the quality of your sleep and also counts calories. Out of 56 customers reviews on Amazon, it has received an average rating of 3.5/5 stars. This watch is also much more ecpensive everywhere else:
Now this one that is on sale doesn't include a heart rate monitor but for the addition of this feature alone, you would be looking at nearly double the price as it's currently going for $146.61 on Amazon! Personally, I could do without it…
(Image Credit: KnitSpirit)
(Expiry: 20th April 2015)