November 28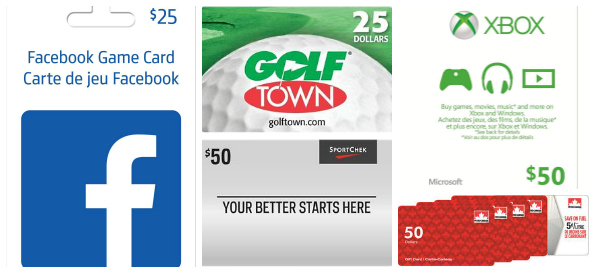 eBay Canada has been throwing its own Black Friday sale since yesterday and perhaps their best deals – the ones you cannot get anywhere else – are the discounts on gift cards. Pick up a gift card for up to 20% off its face value and receive free shipping of the physical gift card to your home.
I like gift card discounts because you save money before ever making a purchase in store. You can then combine the savings on the gift card with great sale prices in store (like on Boxing Day) to get more for less. There are discounted gift cards available for several different stores.
Give yourself or a friend credit on Facebook to spend on games, in-game purchases, and more. Save 20% on this Facebook Gift Card and receive free shipping.
This may be the most popular of these gift cards as you get to save 20% at SportChek before you even buy any gear! Read the rest of this entry »