September 20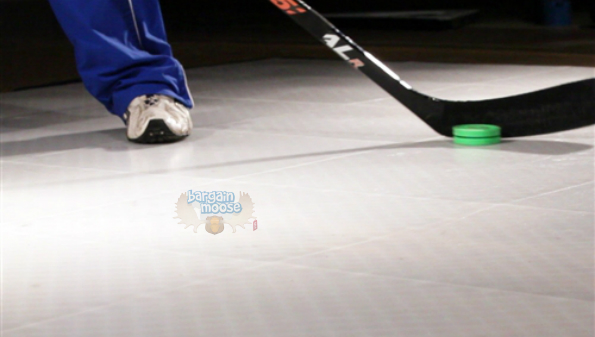 Practice your hockey skills wherever and whenever you want with Dryland Flooring Tiles from HockeyShot Canada.
Click here to get your Dryland training tiles @ HockeyShot Canada now

Coupon Code: HSHOTTILES10
Discount: 10% off Dryland training tiles
Expiry: Unknown
These tiles are really cool. They are super slippery, so you can practice your stick handling, shooting and passing on them like you would on ice. I've read a lot of good reviews on them but this video (which I've posted before) really gives you a good look at them. This guy even parks a car on them and they hold up! Check it out.
Pretty cool, huh? One thing that HockeyShot mentioned that I never thought of is that getting these tiles eliminates ice fees. I don't know how it is in the rest of the country, but around here there is huge demand for ice time, and rink operators can charge pretty much whatever they want and still fill the ice from the early morning to late at night. A group of guys at my church get together to play hockey once a week every year and they often have to play at 10:00PM or 11:00PM because the rinks are all booked up.
This is a great alternative, maybe not to playing a whole game, but for practising. Plus, you can practice as much as you want, whenever you want. It is very convenient and, compared to ice fees, quite affordable at $11.95 a tile to start, $10.76 with this coupon. You can also expand at your own rate. Start with a few tiles and keep on adding to it.
Shipping depends on where you ship to, and how much you order.
For more HockeyShot Canada coupons, check the forum.