December 22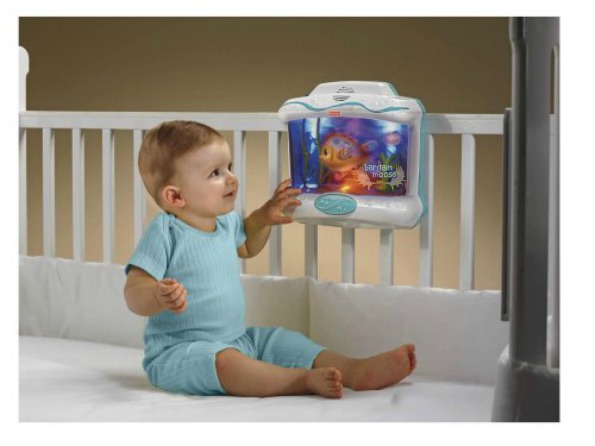 Looking for the perfect shower gift for an expecting family? The Fisher Price Ocean Wonders aquarium with remote control is now only $29.99 at Amazon, with a regular price of $49.99. I did notice that it was on sale for this price last week, but sold out quickly, so now is your chance to get it again during their Boxing Week sales.
I had an Ocean Wonders aquarium for my babies, although I got mine used at a garage sale and it didn't really work as well and didn't have a remote control, which would have been super handy. It is funny to say since my youngest is only four, but there are so many things I wished they'd had when my kids were babies.
What's really great about this is that you can put your baby in the crib and turn this on and it is not so stimulating that they'll get overexcited. In fact, my oldest son would watch this until he fell asleep, which made nap time so easy for me. My other two were a little harder than this to get to sleep, but this was a great tool for me to help him get to sleep without my assistance. It was also a good thing to have when you needed to put away laundry or do something where you needed to keep baby in their crib (like sleep), as it kept them happy for a while, and they stayed safe in the crib.
It plays songs, the fish swims, there are bubbles and some lights. You can choose what mode you want to put it on, as I would say, based on if you want them to fall asleep or if you just want to keep them entertained.
I shopped around and found this for $50 or more at all the major stores like Walmart and Toys R Us, so this is really a steal. Shipping will also be free.
Bought our first Fisher Price aquarium crib toy six years ago for our first grand child and continue to do so for each new one that comes along. These aquariums have changed somewhat over the years but baby's fascination with them stays the same. Great toy.
(Expiry: Unknown)