September 8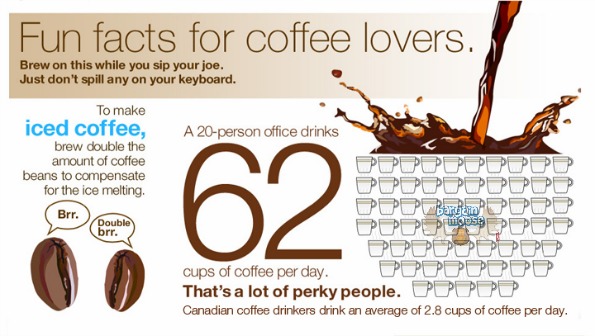 Staples Canada has a coupon code for $10 off any of their Keurig or Tassimo coffee makers as well as a 15% discount on refills. Offer valid online only, or through phone orders. This discount may not be combined with any other offer and valid until September 14th or while supplies last.
Coupon Code details:
Code: 5564199125668001
Discount: $10
Expiry: 14th September 2012
You need to enter your postal code for viewing coffee machines in your area, so I'm not entirely sure that the products I mention here will be at every store.
This Keurig Mini Plus Brewing System is listed at $99 and would be $89 after discount is applied. I believe this machine would be perfect for home or office as it is a smaller machine and you can from 3 cup sizes, 6 oz., 8 oz. Or 10 oz.
The refills are definitely a matter of taste, but I would be willing to try the Columbian Excelencia that is on sale for $10.85 for an 18 pack. This is a medium roast strength and is exclusively for the Keurig brewing system.
I really like the look of this Tassimo T55 Home Brewing System in red. This is listed at $149 and would be $139 with discount. This is such a great idea, just pop in your T-disc refill, push on button and enjoy your beverage.
The T-Disc refills are also on sale for %15 off and I like this Tassimo Gevalia Dark Italian Roast that is on sale for $7.62 per 12 pack. There is also tea available like this Tassimo Twinings Ceylon Orange Pekoe tea that is on sale for $5.83 per 16 pack. It's always a good idea to have a machine that offers both coffee and tea, especially in an office atmosphere.
Be sure to check out more Staples Coupon Codes before checking out!
Shipping: Free on orders over $50.
(Expiry: 14th September 2012)