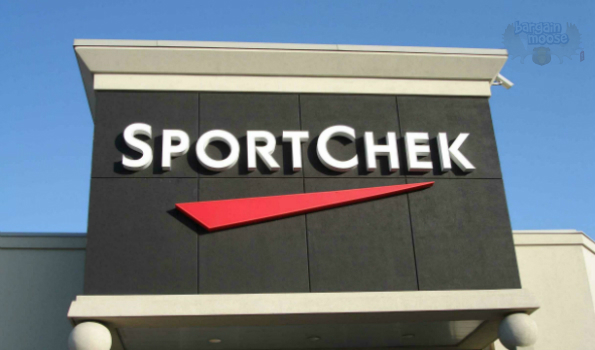 Get free shipping on all your orders from SportChek with no minimum purchase.
 Click here to shop @ Sportchek.ca now
Coupon Code: BMooseFreeShip913
Discount: Free shipping on all orders
Expiry: 15th September 2013
If you had been signed up for BargainMoose's Daily Mooseletter you'd already have this deal. It was featured yesterday, a day before it went live on the blog!
Normally you only get free shipping if you spend over $99. It's not hard to spend that much money if you're going after sports equipment but if you just want a shirt or a hat or something you will have to pay shipping. Actually, even sports gear can be under $99. If you're just getting a pair of kids skates, you can get them for well under $99. Even decking a kid out in soccer gear can be under $99.
Sports gear is something I never really think about because, well, I don't play sports. I have been thinking about it lately though because we're signing my son up for indoor soccer this fall. He's not even four so I don't know how much gear he really needs,, but if we do decide to get him all the gear, this will be a big help. I'm definitely not planning on spending $100 on soccer equipment he'll grow out of and only use once a week for a few months.
But, of course, kids soccer gear isn't all you can get here. You can get gear for pretty much every sport and activity from hockey to boxing, running to yoga. Of course you can get clothes from all the best sports brands like Nike, Adidas and Puma. Shirts, shorts, socks, jackets, everything.
What sport do you play? Don't play sports? How do you exercise? Let me know in the comments below!