February 1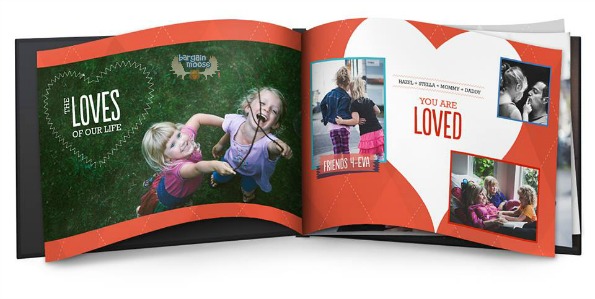 I love giving you guys exclusive promo codes, so this time I have two for you! First, get 30% off 8×11″ custom photo books. Second, get 20% off everything else!
Click here to shop @ Snapfish.ca now
Coupon Code: MOOSEBOOKS14
Discount: 30% off 8×11″ photo books
Coupon Code: MOOSEVAL20
Discount: 20% off everything
Expiry: 28th February 2014
The only exclusion to the second coupon is that you can't use it on canvases or lay-flat photo books.
I think that a photo book made by my husband would be an amazing gift. I am always the one making the photobooks, scrapbooks, writing letters and all that other mushy stuff, so it would be nice to get one made for me for a change. I'd much prefer this over a box of chocolates, unless they are Purdys or flowers.
I'd also be happy with a custom calendar or collage mug. To be honest, I'd be happy with anything that took a little bit of effort to make.
If you are the type to celebrate V-Day with a card, you can make a custom one too. These would make great greetings for family that is far away. I'd love to do a little Valentine's Day photo shoot with my kids where I put red lipstick kiss marks on their cheeks. Those would look great on a card sent to my mom and grandma.
Shipping depends on what you get, but it is very reasonable. The front page does say it is a flat rate of $10 shipping on $50 orders but I've found it cheaper than that once I get to checkout.
It also looks like you'll get a free gift with your order of $70 or more. You'll get a free Eye-fi Mobi SD card worth $49.99. Nice!
For all our Snapfish coupon codes, always check the forum.