December 5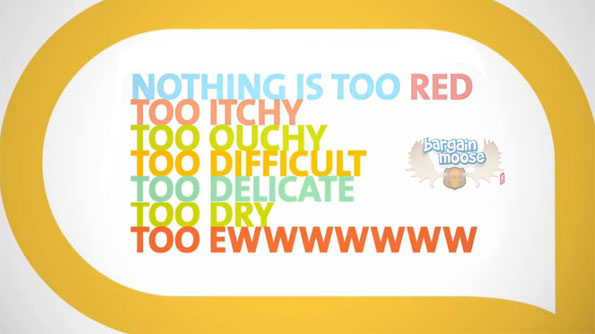 Earlier in the year, Avigayil wrote about a BargainMoose exclusive for 12% off all orders at Skinfix and while it's still valid, we have now secured a couple of other exclusive codes for 30% off select balms.
Click here to shop @ SkinFixInc.com
Coupon Code: MOOSE-HEALTHYSKIN
Discount: 30% off Body Repair Balm
Expiry: 1st January 2014
Our SkinFix coupons page also has two more exclusive codes: one for 30% off Rapid Repair Balm for Senior Skin Conditions and another for 30% off Gentle Eczema Balm.
The best part about SkinFix is that all of their products are completely natural and in their own words: "free from synthetic chemicals, parabens, hydrocortisone, steroids, and fragrances". When you look at the amount of products available in-stores and online that include zero to none natural products, it's definitely refreshing to find some with a commitment to natural ingredients at affordable prices. With the exception of the Diaper Rash Balm at $8.50, and the Body Repair Balm at $16.50 ($11.55 with the above code), all of their other products are $18.50, meaning you could get them for just $13 with one of the exclusives.
Interestingly, their products cover a pretty in-depth mix of skin concerns from eczema to diaper rashes, skinfold irritation, adult incontinence rashes and more. So as the banner above suggests: there is nothing too ewww, simply use one of our exclusives to save on the product(s) you need the most!
Shipping is at a flat rate of $10 per order.