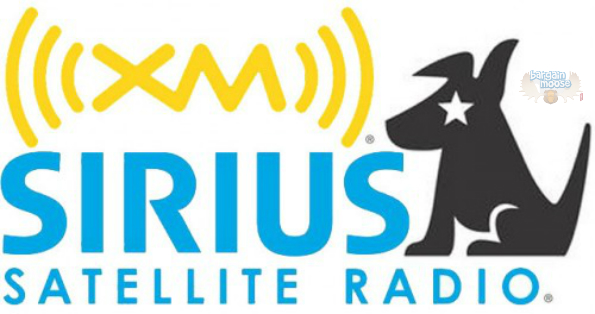 Does your used car have an XM or Sirius radio that you've never used? Get it for free for three months by calling Sirius or XM and quoting this coupon code!
Click here to check out what awaits you @ SiriusXM.ca now
Coupon Code: REFUEL
Discount: Three months FREE on your used car's SiriusXM
Expiry: Unknown
If you bought your car privately or from an independent used vehicle dealership, there is a good chance that you never got any special offers to reactivate your service. If you, like me, bought a used car from a dealership, you've probably been bombarded with offers for free services, discounts and offers of mountains of cash and cocaine to get you to sign up.
Well, maybe I've been watching Scarface. Whatever the situation is, I bet a lot of you out there have never used your car's satellite radio. I completely ignored the pamphlets and offers they sent me because, well, I don't really care. I don't particularly like music, I can't handle the big media news analysis and I'm not a big sports guy. That being said, I know there are people out there who love their music, can't get enough news and would rather watch the CFL game than go to their own mother's birthday. Those people are the people who I am talking to.
And because we here at BargainMoose love you so very, very much, I am sitting on the phone as we speak testing out this promo code. If it works, good. If not,  I wrote all that stuff up there for no reason and you'll never see it. Just hold on a minute while I finish this up…
Hey, look! You're still reading. We had a real Schrodinger's Cat thing going on there for a bit, didn't we? Well, the deal works! I am now waiting for them to activate my account and once the fifteen minutes has passed and I've listed to channel 7 and 176 for a bit (seriously, that's a requirement for this service to work) I'll be ready to listen to my XM satellite radio.
This works for both Sirius and XM radios, but you need to call different numbers for each.
For Sirius call 1-888-539-7474


For XM call 1-877-438-9677
When you get through, just tell them you want to take part in the REFUEL promotion and they'll hook you up. They do require a credit card which they will continue to charge monthly after your three month free trial is up. Just cancel before the three months is over so that you don't get charged or keep it, if you want to continue. Lucky for me my credit card is falling apart so I need to get a new one soon and the old one won't work anymore. Of course, maybe my wife, who loves music, will want to keep it and then I'll probably continue it.
Check for more deals on our SiriusXM Coupon Code Page!
Do you have Sirius or XM in your car? Ever use it? Let me know in the comments below!