February 18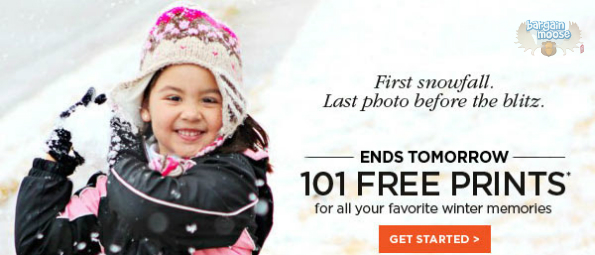 Get 101 free prints from ShutterFly!
Click here to get your free prints @ ShutterFly.com
Coupon Code: SNOWDAY
Discount: 101 Free 4×6 Prints
Expiry: 19th February 2014, 2:59AM ET
Some people love having physical copies of things: music, video games, movies and, of course, pictures. Personally, I'm not a big fan of hard copy but I am the minority in this, I think. I know the kids with all their Facebooks and Instagrams are keeping everything in the cloud but they didn't really grow up in an era where all your photos had to be printed. They never plastered a wall with pictures of their friends or kept a picture of their girlfriend in their wallet. Most people of my generation and certainly the majority of people older than I am still remember and like physical copies of things.
I think of all the things that ware moving to digital, photos are the ones that will hold out the longest. People get nervous about leaving images on Facebook or Instagram or wherever. If Facebook decides to kill your account, you've lost everything on there. Facebook can't (yet) come in to your house and take your stack of pictures. I hardly ever take any pictures which is probably why I don't care about my pictures being only in digital form but my wife takes pictures all the time so I'm definitely going to point her towards this. It's even a great deal if you want to get some prints done to give to parents, grandparents and other relatives who may not be as in to Instagram as you are.
Shipping is about $8 which is fine since they are photos and you don't want them just tossed in a paper bag and shoved in to a mail truck. Prints are normally $0.15 each which makes it $15.15 for 101 prints. You get them for FREE! Prices are in USD.
Check out all of BargainMoose's ShutterFly Coupon Codes!