April 10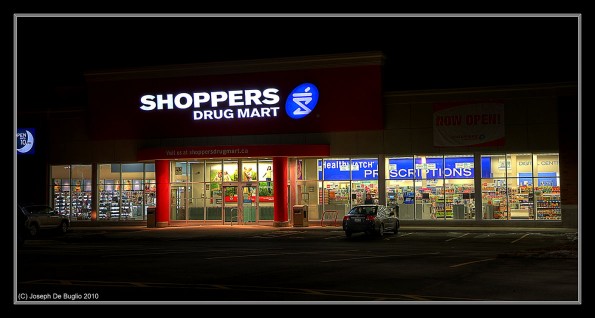 Today, print off the printable coupon and tomorrow take it in your local Shoppers Drug Mart and get 20% off your total purchase of $50 or more. Normally the coupons I see are a dollar value off of your $50 or $75 purchase, but I like this one better because the more you spend, the more you get. If you spend the minimum of $50, you'll get $10 off.
This coupon has the usual restrictions like gift cards, stamps and prescriptions (and more). It says it has a maximum discount value of $50, which is $250 in purchases. I have read some buzz on the internet that the cashiers don't always pay attention to the maximum value restriction, so if you wanted to try and get yourself some choice electronics, now might be the time.
The second restriction to this coupon is that it is on regular priced items. I had written a long spiel about using this coupon to get some great sales, but realized, nope regular priced items only. This is ok if there are items you buy every week anyway, on sale or not.
Always check out our forum before you shop at Shoppers Drug Mart, as we often have printable coupons to save you money on the items you buy each day.
Photo credit: JDB Sound photography
(Expiry: 11th April 2014)