December 16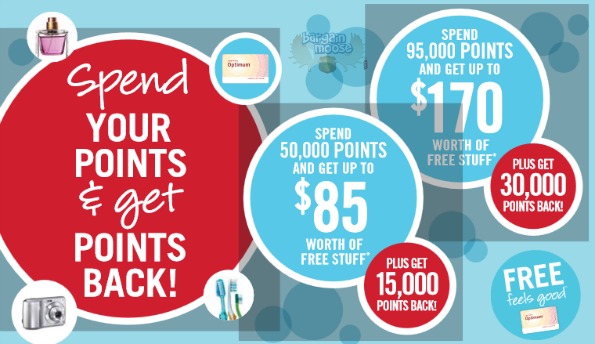 Shoppers Drug Mart has a unique event happening that does not happen very often and a printable coupon to go with it. For just two days only starting Tuesday, you will be able to redeem your Shoppers Optimum points and when you do, you will get points back!
There are two amounts you can get with this one coupon.  When you spend 50,000 points, you will get $85 worth of free items.  You will also get an additional 15,000 points with this coupon which is basically worth $32 worth of free items on a bonus redemption day.  When you spend 95,000 points, you will get $170 worth of free items and an additional 30,000 points.  These points are worth about $63 on a bonus redemption day.
I love this coupon because it is the only time you will get points and free items at the same time at Shoppers Drug Mart.  This coupon is usually only available one time a year.
If you are looking for more Shoppers Drug Mart coupons, we will have them all posted on the Bargainmoose coupon forum.  Just print them off and pop them into your wallet.
(Expiry: 18th December 2013)