February 22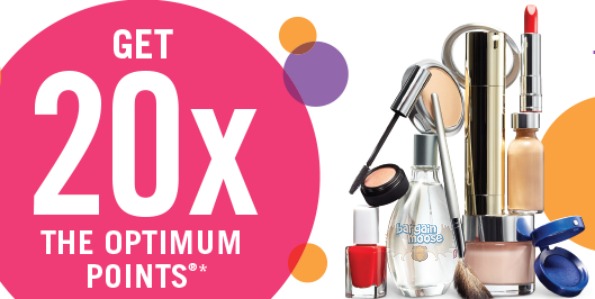 Shoppers Drug Mart has another printable coupon for us to use but this one is better than most of the ones they put out.  You will be abel to get 20x the Shoppers Optimum points when you spend just $30 or more in stores on your purchases.
The reason I say this coupon is better than others, is because usually you have to spend at least $50 to get extra points.  In fact, most times you have to spend $75 or more to get them with these coupons.  This coupon allows you to spend just $30 to get 20x the points.
All of the other conditions apply just like any Shoppers Drug Mart coupon that offers extra points. Just make sure to check out the fine print before shopping. Also, remember that you can pair product coupons with this as well.  I never head in without a few coupons on hand to bring my cost even lower.  Shoppers Drug Mart has one of the best coupon policies so if you pair your coupons, with their sales and this 20x the points, you will end up not only a lot of extra points, but great deals as well!
We will have all Shoppers Drug Mart coupons posted on the Bargainmoose coupon forum.
(Expiry: 23rd February 2014)