August 17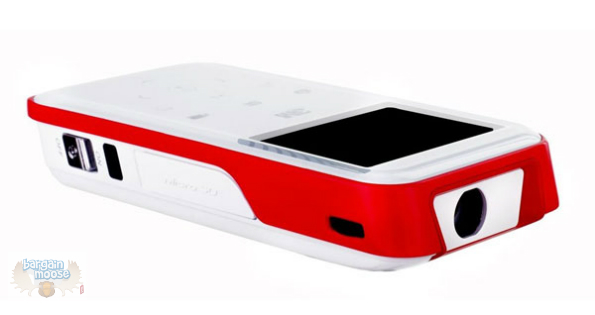 Shoot video and project it, all from the same device, for only $74.90 from 3M and Shop.ca.
Click here to get your camcorder/projector @ Shop.ca now
Coupon Code: MOOSE3MHD
Discount: Additional $20 off
Expiry: 18th August 2013
First off, the camera is normally $129.99, but Shop.ca has it on for $94.96; but wait, there's more! With this coupon code, you get another $20 off the camera! It's not just a camera, though. It's an HD (720p) camcorder, a still camera and, this is the cool part, a pico projector. You can show your videos and pictures from the same unit you used to take them. It's a pretty cool technology.
Although anyone could use it, I think it would be a really cool idea for a kid just getting in to film making. It's really inexpensive and the controls are super simple. The projector gives your aspiring movie maker a way to show off their creation right away, and the fact that it's a projector, just like in the theatres, will thrill them, I'm sure! You get it for only $74.96!
It has a 5MP camera with an LED flash and 2GB of storage. You can upgrade the camera storage with a MicroSD card. The projector will last 100 minutes at 20 lumens, and you can project it onto a wall, a shirt or a napkin. Whatever you want.
Shipping is free.
Check out our Shop.ca coupon code page for more deals and some great exclusives!