June 7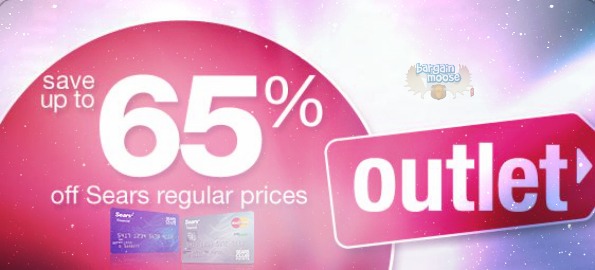 Sears Canada is offering an extra 25% off the Sears Outlet with any payment method, and an extra 30% off the Sears Outlet when you pay with your Sears Card.
Click here to shop @ Sears.ca/outlet now
Coupon Code: 941612865
Discount: Extra 25% Off
Coupon Code: 941612866
Discount: Extra 30% Off With Sears Card
These coupons are only valid on specific categories:
Women's, Men's and Kids' Apparel, Shoes, Luggage, Bed & Bath, Handbags and Accessories, and Blinds & Curtains only.
I decided to check out what purses they have on sale. I found this Nine West Mod Squad Medium Shopper that was $120 and is now on sale for $83.94. It comes in camel (brown) or cali blue and I must say the blue looks vastly superior to the brown in my opinion. If you are just paying with a regular card and use the 25% off coupon, the purse comes down to $62.95. If you have a Sears Card and use the 30% off coupon, the purse will only cost you $58.76.
You could get the matching Nine West Mod Squad Cross-body as it is also available in camel or cali blue. Seriously, go blue! It is a great looking smaller purse and I love the more rounded shape of it. It was originally $95 and is discounted to $65.94. If you use the 25% off coupon it comes down to $49.45 or if you use the 30% off with your Sears Card then you will only pay $46.16.
Shipping starts at $7.95, and the total fee will be calculated based on what you buy and where you live. If you want to cut back on shipping costs, get your your order shipped to your nearest Sears catalogue location for as low as $3.95.
Check out any future Sears outlet coupons on our forum.