November 3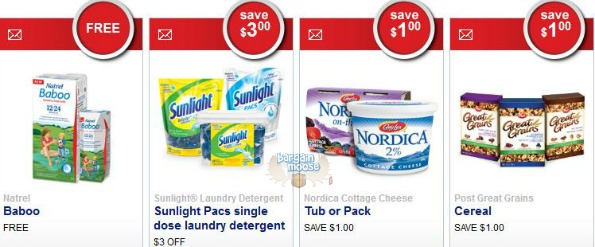 Save.ca has some great new coupons posted on their website that you can send away for.  The best one of the bunch is actually a free product coupon with no purchase necessary.
Get a free Natrel Baboo Milk coupon mailed out to you with no purchase necessary. To get this coupon, all you have to do is click on the link and sign into your account.  Click on the "mail" box and they will mail it out to you.  It doesn't say what the expiry date for the coupon is, but once it comes in the mail just head to a store that carries this product and hand it to the cashier with the product when you are checking out.
I love freebies like this because it allows you to try a new item without having to pay for it.  I have not tried it before but look forward to trying it when I get my coupon in the mail!
Make sure to grab all the other great new Save.ca coupons that are up as well.