October 20
UPDATE: Expired!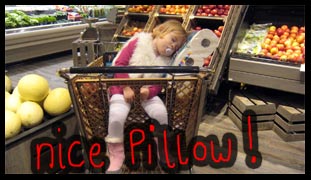 Just a quick thread to let you SafeWay grocery shoppers know about this deal. These are printable coupons which lists various discount on some products, and also a special Air Mile bonus offer, which would be good for you collectors.
The deals are as follows:
Spend $60 and get 5x bonus AirMiles rewards
Tylenol or Motrin – $7.99
Benylin – $4.99
Robitussin – $7.99
Neo Citran – $4.99
Buckleys Syrup – $5.99
Redoxon Tablets – $5 for 2
Buy 1 Puffs Facial Tissue AND 1 Vicks & earn 40 bonus AirMiles
Most of the products seem to be health related, tablets, supplements… etc. I was on the Benylin last week…. I had a nasty cold and I was guzzling the stuff! And hands up if you don't have Tylenol in your cupboards… !
(All expire 25th October)
Thanks for the pic shesonit.
- Anna