April 27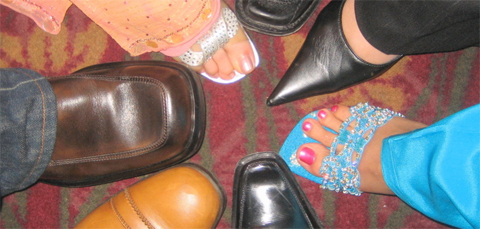 Rockport is having a Friends & Family 40% off sale from Thursday April 28th to Saturday April 30th. This sale includes all Rockport retail and outlet stores across Canada.
The 40% off flyer invitation must be presented at time of purchase.
Last time this deal came around Mooser Lexi was very excited, she dropped us this comment:
Oh, wow! Thank you so much! I have been waiting for a Rockport sale! Their shoes are very nice, but very expensive at full-price. Thanks a lot!
Personally I am disappointed! My nearest Rockport is 3 and 1/2 hours away!