November 21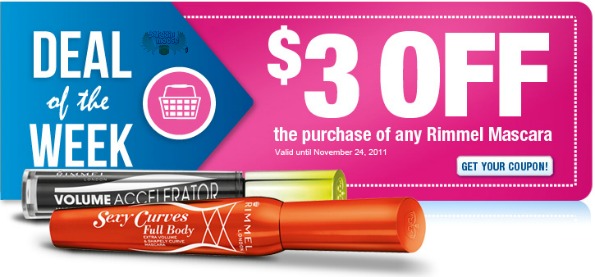 With the 50% off all cosmetics for the face happening this week at Rexall, here's a coupon to save even more when you buy Rimmel Mascara. Rexall's Deal of the Week is $3 off any Rimmel Mascara.
You have until 24th November, 2011 to use this coupon for an extra $3 off Rimmel Mascara.
Could be an excellent time to stock up on mascara with 50% off plus an extra $3! I'll be stopping there today to see just how low the prices are. I'm not loyal to any make up brand or type of mascara, I'm good with just basic black or just whatever is cheapest!