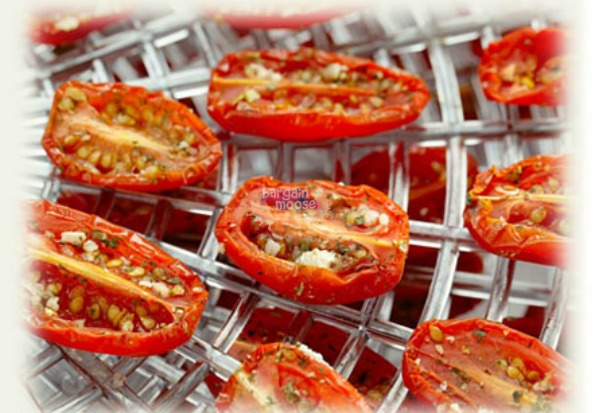 Bargainmoose loves give you coupons that you can't get anywhere else. Check out this promo code for $20 off your purchase of $185 or more for Raw Nutrition.
Click here to shop @ Rawnutrition.ca now
Coupon Code: RAWMOOSE20
Discount: $20 off
Expiry: 30th September 2013
If you are committed to a healthy and nutritious diet, a juicer, blender or dehydrator might be in your future. If you are planning on starting a raw diet, then you'll most definitely need one of each! Raw Nutrition offers high quality products for all their machines. They even have the items that are hard to find like nut milk bags, soy milk makers, light therapy and sprouters.
They also have a huge selection of raw foods. This could be your one-stop shop for eating raw and/or healthy! If you used to watch Sex and the City, you'll remember the episode where Samantha eats all this yucky, green, raw food trying to get a date. Well, it doesn't have to be like that, especially if you have the right tools.
Check out the clearance section, where you can get good prices on a number of items. Unfortunately, some products aren't available with the coupon, so try it out before you buy and let us know if you have an issues! $20 is a pretty sweet amount for a coupon. You could buy quite a bit of raw foods with that amount!
Shipping is free when you spend over $99.
Check out the Bargainmoose forum for all our exclusive promo codes, like this one for Raw Nutrition.