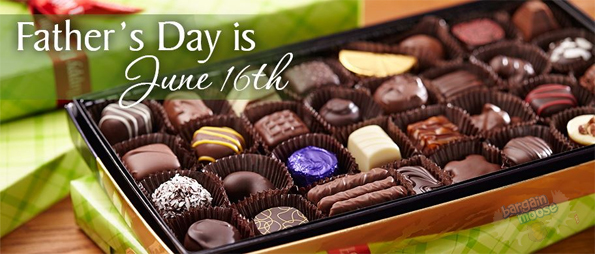 If you would like to order some delicious choccies from Purdys.com, make use of this new coupon code to get totally free shipping on a $65 spend!
Click here to use the Purdys coupon code online now
Coupon Code: fs-may
Discount: Free shipping on a $65 spend
Expires: 29th May 2013
Shipping depends on what you buy, it seems to start at $10.95, I also see $15.95 on a larger order, so that's a pretty decent saving. There doesn't appear to be a threshold for free shipping at all, so this coupon code could come in handy. We don't often see coupon codes for Purdys Chocolates, so I thought I would take the opportunity to let you guys know about this one – free shipping is always a treat.
During my recent pregnancy, I was diagnosed with pregnancy diabetes – I had no idea such a thing existed until they told me I had it! For the last few months, I had to go on a special diet to keep the baby's weight down and to manage my blood sugars – and this really meant avoiding sweets and treats. I only had the baby a week ago, so I am sitting here looking at the absolutely delicious section of chocolates on Purdys right now, wondering how I can get my hands on some fab choccies asap!
These Mayans look luscious – priced at $18.95. I'd love to try the peanut butter ones – I had super peanut butter cravings during my pregnancy.
This could be a good idea to pre-order some chocolates for Father's Day too – if the man in question happens to enjoy chocolate. My man is a chocoholic, so these Traditional Boxed Chocolates (pictured above) would go down a treat. Prices start at $25.95 for a 1 pound box, then on upwards from that.
Moving away from chocolate, this English Toffee looks scrumptious. You can get a small bag for $12.95 if you just want a taster, or a larger portion for $22.95.  The toffee would probably do wonders for my taste buds, but wouldn't be so wonderful for my fillings!
You'll find this Purdys coupon, and many others, on our Bargainmoose coupon forum. Don't forget to check there before you buy anything online!
What about you? Chocaholic much?