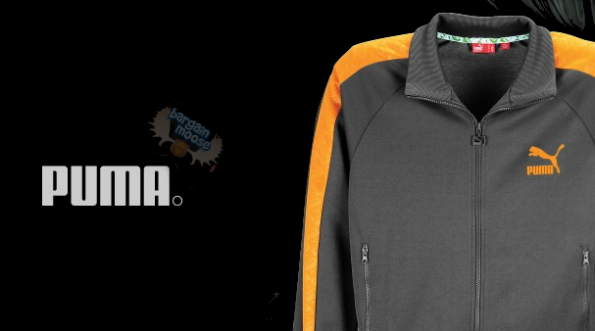 Another great deal from Puma Canada! Pick up some sneakers, shirts, perfume, belts or whatever else you want from their great selection!
 Click here to shop @ Shop.Puma.ca now
Coupon Code: SAVE25
Discount: Save $25 when you spend $75+
Expiry: 16th June 2013
Puma has really been hitting it out of the park with these coupons lately, haven't they? A lot of FREE shipping weekends. some big x% off sales. And I just noticed this now but they have FREE shipping on orders over $100 plus FREE returns. FREE returns is huge. My wife almost never buys clothes online because she doesn't want to have to pay to return them.
So what can you get? Tons of stuff. Here are a few item that are, by themselves, over $75. Of course you can get a bunch of lesser items that add up to more than $75, if you'd like.
Have you guys ever checked out the product descriptions on the PUMA site? They're awesome. Check out the one for the BMW Lightweight Jacket I mentioned above:
Put this jacket on, and all of a sudden (gasp!) you're a thousand times more stylish than all your friends. And surprisingly good at parallel parking. Okay, we can't exactly make any promises, per se. But, c'mon, on good looks alone, this lightweight BMW Motorsport jacket is pretty darn cool.
I think that is pretty awesome. So many companies are so staunch, they forget that people like to have fun. I dare say PUMA has not forgotten and that's a fact like Agnes, Agatha, Jermaine and Jack.
More deals on our Puma Canada Coupon Code page!
What company do you think has the most fun with their business? Let me know in the comments below!