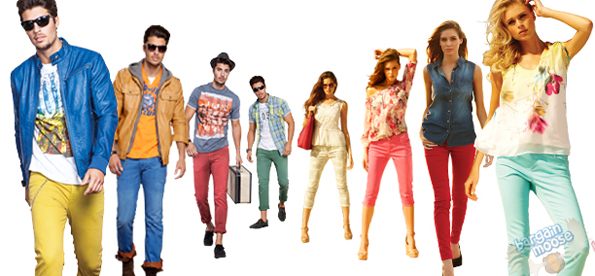 For those fashion conscious Moosers, you might be aware of the brand Point Zero Canada. Right now, they've got a few coupon codes out which might be useful to you if you want to buy from their online store.
Click here to use the Point Zero coupon codes online now
Coupon Code: K583
Discount: $10 off $50+
Coupon Code: K458
Discount: $25 off $100+
Coupon Code: J423
Discount: $60 off $200+
Shipping will be free when you spend $75 or more, so I would probably recommend making use of the second coupon, the $100 minimum spend. That way, you'll be getting $100 worth of merchandise for $75, plus the free shipping is handy. You're saving $9.95 on shipping fees.
These coupon codes also apply to sale items, so that's what I take a look at first. Some highlights:
I love this Two Tone Turtleneck Sweater which is currently priced at $32 (down from $45). I love the colour scheme but not 100% sure I like the belt across the middle.
I'd like to see my partner in this Down-fill Oxford Weave Parka which is currently $123 (down from $175). It looks quite cuddly. Would be a good one for next winter.
And back to items for me, I'd definitely wear this Tie Waist Turtleneck, which is priced at $41 (down from $58). Maybe not in the next few months, but again would be a good one in the coming autumn and winter season. It's always a good idea to stock up the on-sale winter items, when they're on sale in the spring and summer!
As an alternative to these Pointzero coupons, we've also get an exclusive Bargainmoose coupon for 10% on any order from this store, you can find it linked in our coupons forum. You might want to work out what you want to buy, and see if that coupon code works out to be a better deal for you.