August 29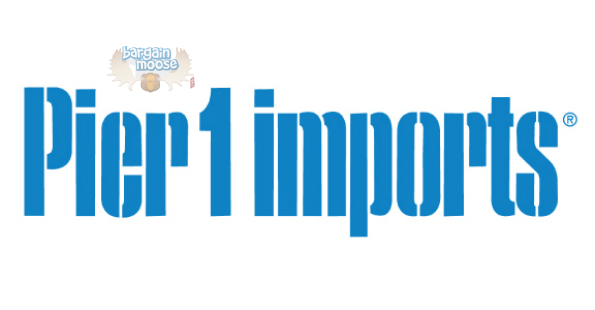 Save $20 when you spend over $100 on awesome home decorations at Pier 1 Imports Canada.
Something that a lot of people don't know about me is that I really enjoy interior decorating. My mom was huge into it and could easily have done it for a living, so I picked up on some of her talent. She used to drag me around to stores when I was a kid, stores for craft supplies, furniture stores, home decorations stores, fabric stores, wherever she thought she could find something to decorate with. One of those stores was Pier 1 Imports. I always thought it was a pretty cool store because of all the neat things they had and the seemingly haphazard way of organizing the store. As a kid it was like a little mini adventure.
We were fairly poor when I was growing up, so we probably never bought anything at Pier 1, but my mom often got inspiration from the stuff she looked at. I've got to imagine if my mom had been around and poor in the days of massive online coupon distribution, she would have bought a lot more stuff. Coupons like the one featured here really weren't easily available. Pier 1 didn't put out a weekly flyer that I knew of, and there was really no other way to get the coupons to you. I know you could sometimes call a company's customer service line and ask for coupons but, really, that wasn't convenient. Isn't the Internet wonderful?
One small tip on this deal or any "$X off $X" deals; It seems like it's a 20% off deal, but they get you when you go in and spend more than $100. If you were to, say, spend $350 and use this coupon, your $20 would only get you a bit under 6% off. If you really want the most out of this deal, try to spend as close to $100 as possible. I'm sure you could go in day after day and use this a bunch of times, too.
Visit our forum for more Pier1 Imports Coupons!
(Expires: 1st October 2013)