April 30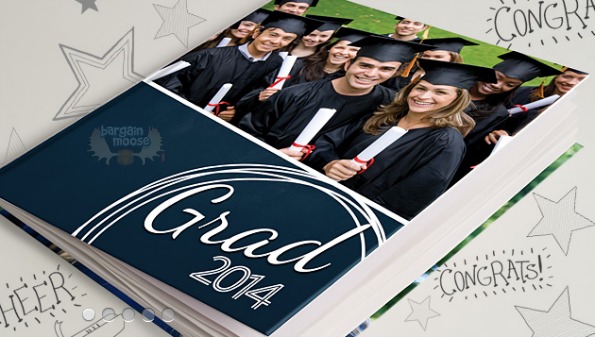 May marks the start of a lot of things.  Great weather, new holidays, and students graduating from college and university.  Graduation is a huge mile stone and to celebrate, Photobook Canada is offering a new coupon code that will save you a bundle.  Save 55% on all photo books for just one week only.
Click here to shop @ Photobookcanada.com now
Coupon Code: GRADUATE
Discount: 55% Off Photo Books
Expiry: 5th May 2014
You can buy a ridiculously expensive yearbook from your school that may have one or two pictures of you and your friends in it, or you can make your own.  I suggest taking this coupon and creating your own personalized yearbook photo book with pictures of yourself and all of your friends.  Something like this will mean a bit more to you than a book or pictures with a ton of people you may or may not know and like.
Now, just because this is a coupon to celebrate graduation, that doesn't mean you can use it for something else.  Mother's day is less than two weeks away, and I know personally how much a mom would love a photo book.  I would love to get one of my family as a Mother's Day gift.
As for the cost of shipping, you will get free shipping for all orders of $65 or more.
If you are looking for more Photobook Canada coupons, you will find them all on the Bargainmoose coupon forum.