January 21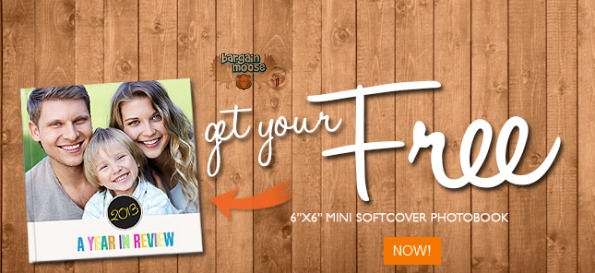 Photobook Canada is giving out mini photo books to whoever wants one and uses the following coupon code. You just need to pay for shipping but the actual 6×6 photo book is free.
Click here to order your photo book @ Photobook Canada now
Coupon Code: FREEMINI
Discount: free 6×6 softcover photo book
Expiry: 26th January 2014
This offer has a $24 value. When you click through the 'start now' option you must choose 'softcover' and then the 'mini 6×6′ option to get the right book. The book features 170 gsm premium silk pages. You get a full 40 free pages (or 'sides') to fill up with your favourite 2013 pages.
Shipping for the Mini Square Softcover Book is via DHL Global Mail and only costs $4.99. So for $5 you get a great little 2013 keepsake.
Yesterday I received my Iceland photo book from Photobook Canada. It arrived less than ten days after I submitted the photos to them. The quality was excellent (as per usual) and my husband was thrilled how the quality of our photos and the quality of the printing were the perfect marriage. He could even read some of the small text on a monument we took a picture of.
For this and any other Photobook Canada coupons we have in store check out the forums.