January 9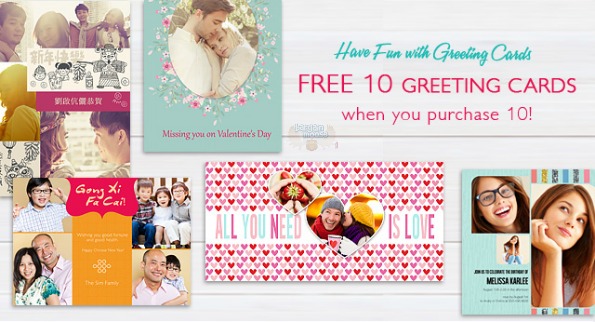 Photobook Canada has a fantastic promotion where when you buy ten greeting cards you will receive an additional ten for free.
Click here to peruse greeting cards @ Photobook Canada now
Coupon Code: TENFREECARDS
Discount: Buy 10 and get 10 free
Expiry: 10th February 2014
The instructions say to edit the quantity of cards in your cart to "20" upon checkout and use the coupon code. It will remove the price for the extra ten cards.
I have really tried to make it a habit of sending handwritten cards to the professors who do a really good job of teaching and really make a difference in my semester. I forgot to send one at the end of last semester so I will probably drop it off this week. Also, whenever I sell something I have listed on an online marketplace, I usually include a handwritten thank you note as an extra gesture. I think it is the small touches that really go a long way. Who do you send cards to?
Shipping is $7.99 unless you place an order of $65 or more in which case shipping is free.
For this and any other Photobook Canada coupons we have in store check out the forums.