December 31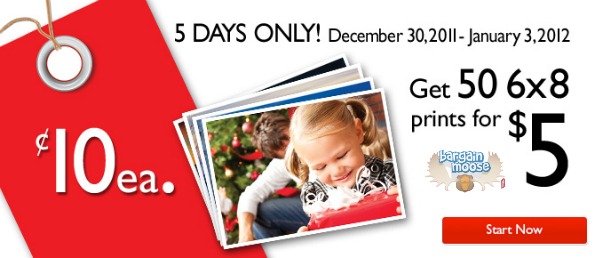 Like most people, my camera is overflowing with Christmas pictures, so it's time to print and save!  Straight from the bargain finders over on the hot deals forum are the photo centres that are offering a discount on prints right now.
Where can you find great prices on prints?
At Black's the regular price of 6×8 prints is $0.39 cents, so on 50 prints, you save $0.29 per print or a total of $14.50 on your order of 50. The larger 6×8 prints would make a nice thank you card of even a photo invitation to an upcoming birthday.
Thanks to Mooser Cecilia for posting all of these photo centre deals on the hot deals forum!