December 12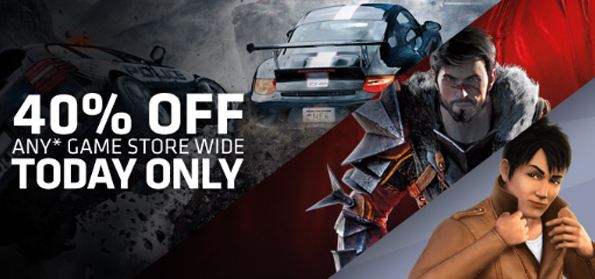 On the Origin gaming store, that's the EA online store, there's a 40% sale on TODAY only! Plus, there's a valid coupon code for a $10 discount on a $30 spend – combining these offers can make for some super deals!
Click here to use the Origin coupon code online
Coupon Code: DECTEN
Discount: $10 off $30+
Expires: Unknown
Some of the prices of popular games in the 40% sale:
Canadian shipping is only $3.50, which is really reasonable.
If you're looking for some Christmas gifts for game lovers, this is a great day to get them!
Portal 2 is a brilliant game, one of the best I've played in the last year. It's funny to think that it was only a little add-on game in the Half Life Orange Box, but it was so popular that Valve increased it to a full game in and of itself. My fiancé and I were playing it co-op when we got it a few months ago. It led to a few arguments across our home office… YOU stand there! YOU shoot! DON'T MOVE!!
I'm planning on getting Arkham City too. I played the Batman Arkham Asylum game on my PC, and I had a lot of fun with it. If I get Arkham City, I will be buying a joypad for use on the PC though, as I found the PC controls a little annoying when I was playing it. It's designed for joypad fun.