October 1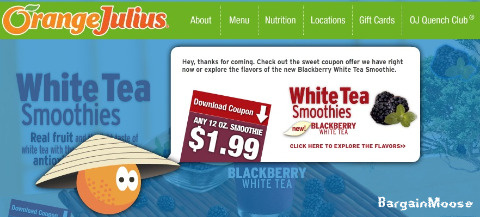 If you need a good fruit boost, this Orange Julius coupon can give you a nice discount on one of their premium fruit or light smoothies. Just print off the coupon and you will only need to pay $1.99 (+ tax probably).
I am very fond of Orange Julius because I love fruit! It just tastes so darn good and even though Orange Julius can be a bit expensive I know I am getting a ton of vitamins and minerals in every swallow. That is delicious!
Coupon expires the 15th of October, 2010.