Sorry, this coupon is expired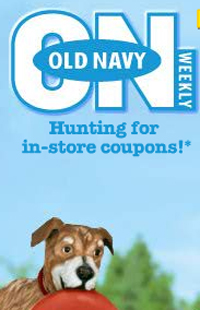 So over the last few months, I have blogged about the Old navy coupons every week. For a while they were giving them out every Thursday night/Friday morning. They then changed it to Sundays/Mondays. This week on the M80 blog, they have announced that they won't be announcing what day the new coupons will be going live.
This is actually quite annoying because I find myself going to check on the site at random times, whereas before I just checked it on the day it was due. However, in a way it is also good, as it means random people will get the coupons, rather than lots of greedy people nabbing them and selling the free Old Navy coupons on ebay.
If you notice that the Old Navy coupon hunting site has updated, I'd really appreciate a comment below – then we can help each other find the Old Navy coupons!
Thanks guys!
UPDATE Friday afternoon – thanks to everyone for the help in the comments! Here is a description of how to get the remaining coupons:
Put the arm on the maniquin and get 25% of purchase of $50 or more (thanks cass)

In the video at 15 seconds, click on the dragonfly on the girls shirt on the left, to get 10% off

Click on the orange circle that says "get their on sweat style" for 15% off

Answer the question at the top by checking Eva and you get the $50 off $100

Move the barbell to the model in the blu cut-off shirt for $30 off $100 (thanks Kathy)

Click the squirrel running through the top left panel for $75 for $100