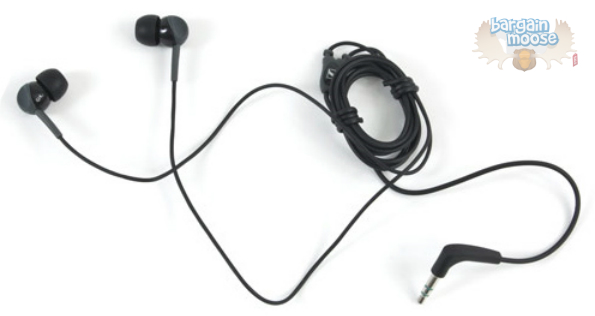 New Egg Canada is bringing some high end Noise Attenuating Earbuds from Sennheiser for super cheap! What could make it better? How about dirt cheap shipping? What does that do for you, huh?
 Click here to get your new Sennheiser Earbuds @ NewEgg.ca
Coupon Code: CEMCXTVN66
Discount: $18 Off Already Discounted Price
Expiry: Unknown
Sennheiser makes some great stuff but it is generally quite expensive. Point in case, these headphones are usually $49.99 but NewEgg Canada has them on sale for $15 off , plus $18 off with the coupon code means you're only paying $16.99. On top of that, you only pay $2.99 for ground shipping!
The earbuds have a 4.4/5 on Amazon, which is a very good rating. One of the better reviews on these is by Pedro Oliva and is titled Best earbud headphones I have ever used. Period. I really dug the review but it is quite long, so I will only include a little bit of it here. It really shows how good a product these are.
All in all, this is the set you need if you're on a budget. They outperform similarly priced and even higher priced earbud sets from Klipsch, Sony, Shure, Koss, and even Bose, which for all their price produce music that sounds impressive at first bust you quickly realized sounds unnatural.
Check out all of our other NewEgg Canada coupon codes here.