April 17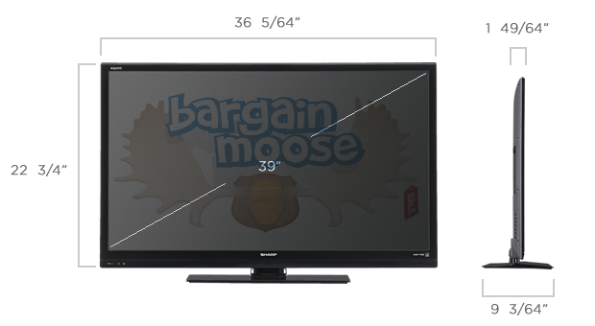 Need or want a new TV? Well, New Egg Canada wants you to have one and they want you to have it for cheap!
Click to get your new Sharp Aquos HDTV @ NewEgg.ca
    Coupon Code: NOISE
    Discount: 10% Off Sharp Aquos 39″ HDTV
    Expiry: 19th April 2013, Midnight ET
First off, you are getting double deals here. First is $265 off the MSRP and second, which is applied when you use the coupon code, is a 10% discount. That's an extra $38.50 off! So all in all, you save $303.50 bringing your total down to $346.49! That's a pretty sweet deal for this TV. Shipping is FREE too!
I've always really liked Sharp TVs, specifically their Aquos line. Their screens are some of the better ones out there, again, specifically in the Aquos line. I'm fairly certain that other companies, like LG, buy some of their screens from Sharp. That in itself is a testament to their quality. The TV has all the standard things you'd expect on an HDTV – HDMI, VGA, USB, etc… It doesn't have any smart TV functionality and, although that stuff is nice to have, I feel like most people probably have a PS3, xBox, Roku or some other kind of set top box that provides their smart TV needs.
For more savings, check out our NewEgg Canada Coupon Code page.