August 10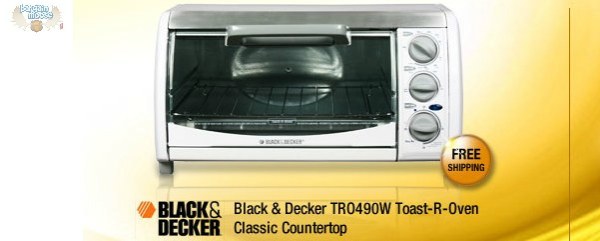 Newegg Canada is offering a Black & Decker Toast-R-Oven for only $24.99 after coupon! Regularly it is $49.99 and it is currently on sale for $38.99. Add on the coupon and you knock another $14 off it! Free shipping included.
Discount: toaster for $24.99
Coupon Code: CEMCKBJK57
Expires: 16th, August 2011
Currently it has a ranking of 3/5 eggs with everything from really great comments to rather negative ones. The negative comments seem to stem from people not reading the manual on how to use this thing for toasting. So if you pick it up: read the manual! Also, an extended warranty of 1 year is on so cheap: $6.99! If you want the extra security, pick it up.