November 16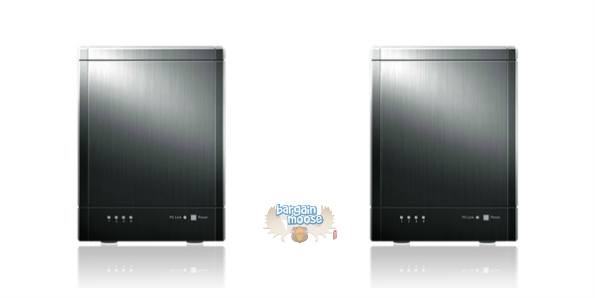 RAID! Kills bugs dead! Wait… Hold on… Something has gone terribly wrong with this copy. Excuse me, I must find the copywriter and beat them. In the mean time, check out some great deals on external RAID arrays from NewEgg Canada.
The code:
Coupon Code: RAIDSUB1114CA
Discount: 15% Off RAID Enclosures
Expiry: 20th November 2012
(Editor's Note: For those who don't know what RAID enclosures are, they're basically a case for multiple hard drives in a heavy-duty backup solution. If you back up your data to multiple hard drives at once, and want to ensure they're safe, a RAID enclosure will help manage this.)
I'm not going to put any examples here because it really is a personal choice and, honestly, the names on these things mean nothing. You should really just go take a look and see what they have to offer.
Woah! Talk about selection! There are five pages of RAID enclosures here. That's a lot of awesomeness for one sale. A RAID Enclosure has been something that has been on my list for years now. I've wanted one forever but I don't strictly need one so I've never jumped on them. This sale may change my mind.
My want for these beauties started with the Drobo (which are STILL beyond my price range) but has expanded to include a lot of the stuff contained in this sale. I generally like to have the top-of-the-line gear, but there is a point where the price of the equipment outweighs my care to have the best. As it turns out, $400 is more than I want to spend on a RAID enclosure. Luckily for me, they have some really great prices on these units. If you're looking for super cheap, there are prices as low as $110 and then way up over $1000.  Something for everyone.
(Expires: 20th November 2012)