November 25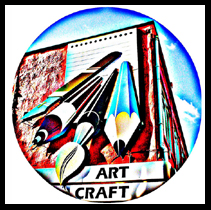 UPDATE – these ones have now expired, but you should be able to see more tagged with "Michaels coupons".
Here we have lots and lots and lots of printable coupon for Michael's Art And Crafts store. They only last for a few days though, so make sure you note when the applicable dates and times are before you rush out to make use of them. Some are better then others too.
Firstly, if you want 25% discount off absolutely anything in your whole order, use the 25% discount voucher on Thursday the 27th of November 2008, between 9am and 12 noon only. This coupon includes sale items too! It's only valid for a few hours as you can see, but it's a great coupon.
Secondly, there are a few 50% coupons for Michael's, but these only apply to any one regular priced item.
The first one on this page is valid on Wednesday the 26th of November only.
The next is valid on Thursday the 27th November between noon and 10pm in the evening.
And the final 50% coupon is applicable on Friday the 28th of November, between noon and 10pm. Just use whichever one suits you best.
Other coupons include 20% off your entire purchase, including sale items, on Friday the 28th November, from 9am to noon only. There is also one on this Michaels page for 60% discount on orders of custom frames between the 26th and 28th November 2008.
P.S. If these have all expired by the time you read this, be sure to check the Michaels Coupons tag for newer applicable promotions.
Thanks for the image artist-dave.