September 25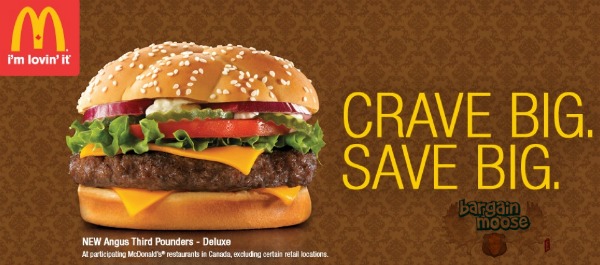 Select parts of Canada can print off some great coupons from McDonald's that are valid through the end of September, 2011. Whether you love McD's or are a once in a while visitor, you might as well save some money on your next visit!
The BOGO free coupons have all your meals covered, from the McMuffin to a Big Mac and there are also a variety of two can dine for $8.98 coupons.
From the link above, you will need to choose your regions – BC, Alberta, Saskatchewan, Manitoba, NWT and Yukon to see your eligible coupons.
We had been going to McDonald's quite regularly, but have cut it back to a once a month outing. Except for the coffee! I've also heard that McDonald's will accept expired coupons. Anyone have any experience with that?