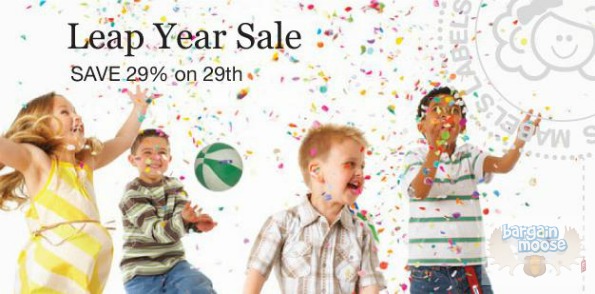 Mabels Labels is celebrating the Leap Year with a really fantastic coupon code.  Today only save 29% on all household labels and kids safety products.
Here are the details for this coupon:
Coupon Code: LEAP4U
Discount: Save 29% on all household and kids safety
Expiry: 29th February 2012
Here is the fine print:
Discounts cannot be applied retroactively, combined with any other offers, coupons or promotions, and do not apply to Loot Bag Combos or purchases made through fundraisers.
When checking back through our coupon forum, I noticed that most coupon codes for Mabels Labels are for 10% or less.  This coupon code for 29% comes around just once every 4 years so this is a great time to take advantage of this deal.  I personally love the idea of having personalized labels for my kids' items.
My favorite product from Mabels Labels has to be the allergy alert labels for $18.50 but with the coupon code they become just $13.14.  I worked as a teacher for 7 years before I had my kids and at lunchtime the way we kept track of the kids allergies was a list on the board.  Having a label right on their lunch box with that vital information would have been a huge help and great safety idea.  I will be using these for my kids for sure!