August 3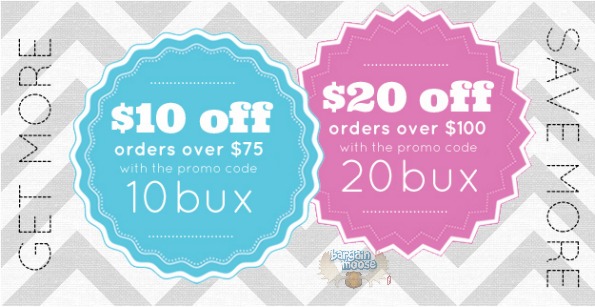 Lunapads Canada has 2 promo codes for the month of August. Purchase a minimum of $75 and receive $10 off, or purchase a $100 minimum and receive $20 off.
Promo codes:
10bux – for $10 off orders over $75
20bux – for $20 off orders over $100
In one way, this might be considered going back in time and in another a definite economical way to save money. If this idea works for you, then it's worth a try.
I, like many women, spend a lot of money on disposable tampons and pads, at the very least, $50 a year. These pads will last approximately 5 years with proper care. I can purchase this Deluxe kit which was $145.89 and is now $131.30, saving me more than $150. Since I do laundry on a regular basis, it's worth a try.
The Deluxe kit includes:
Now this kit is designed for one entire average cycle, but I would think most women might use a little more. Since everything is washable, that's not a problem or you can even purchase extras to have.
I have to mention the DivaCup that was $39.99 and is now $34.99. You may not find this idea too attractive, but it's really no different from tampons. Just make sure you read through instructions ordering the correct size will be important. There are also DivaCup kits available, that may work better for you.
I realize this idea may not work for everyone, but I believe it's a much better solution than disposable items. You know exactly what you're using, you have the correct size at the right time, you don't have to throw it out, should it be soiled accidentally before use, and you have more control personally. Works for me.
Shipping: Be sure to select the Canadian flag at checkout, delivery is within 1 – 2 weeks of order and shipping is free on orders $75 and up, see schedule for other charges.
Be sure to always check the Lunapads Coupon Codes in the forum before purchasing.
(Expiry: 31st August 2012)