March 6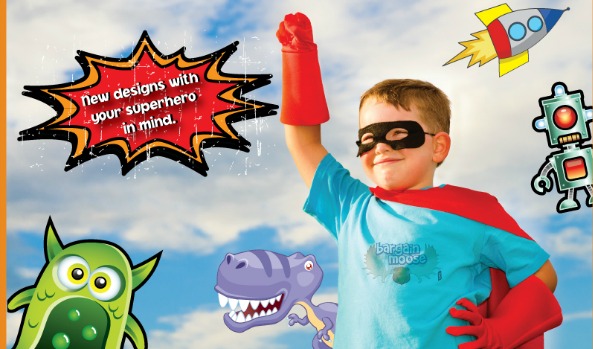 Bargainmoose has your back again with an exclusive 15% off coupon code for Lovable Labels. This is an amazing coupon because normally the highest coupon Lovable Labels offers is 10% off.
Click here to shop @ Lovable Labels Canada
Coupon Code: MOOSE15
Discount: 15% Off
Expiry: 31st March 2013
To start, I just have to say that Lovable Labels are awesome. They are labels that you can customize with your name (or whatever you choose) and stick them on, where they will stay stuck! If you have school-age kids you know that stuff gets lost, a lot! I've seen the lost and found at my kid's school in September, filled to the brim with expensive clothing, shoes, coats, lunch bags and much more. How this stuff gets lost, I have no idea. None of it has labels on it, because if it did, the secretary (at my school anyway) would know who to give it back to and does. All of my kid's outerwear, backpacks, lunch bags and even their dishes are labelled. I don't have the money to lose!
This is a quote from Bargainmooser Pete:
My daughter really liked the Lovable Label designs with her name on them. She happily put them on her shoes for school and after 2 weeks they've stayed stuck on quite well. Due to the adhesive quality, you'll want to make sure that you're careful with what you stick them on. The variety of sizes that come in the pack are good for fitting various sized objects. A decent quality label.
I went with the starter pack and it lasted me a long time! Only $33.96, regularly $39.95. It comes with:
15 sticker labels, which are great for sticking on whatever
40 slimline labels, which are great for smaller items like pencils or toothbrushes
12 shoe labels, which are for the inside of shoes and no matter how sweaty the feet get inside the shoes, the label stays on!
24 iron-ons, for ironing on to clothes
24 press n' stick clothing DOTS, for sticking on to clothing
1 mini metal tag with silver ball chain, I like to put these on the backpack
You can choose from a number of great designs like nature loving, movin' and groovin' or just solid colours. I don't write the first name of my kids on their labels for safety reasons, so I just use our last name. This also makes it easy for us to use the labels too.
I just noticed the toddler toes, which are great for if your child gets lost. Regularly $19.95, get them for $16.96 with our exclusive discount.
Check the Bargainmoose coupon forum for more Lovable Labels coupon codes.
Shipping is free!