February 24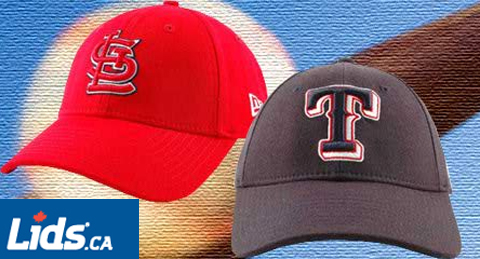 My hubby's cousin Jonathan is looking for a new Philadelphia Phillies cap and so I went on the hunt to find him a deal. The first place I turned? – Lids.ca.
They have some really good discounts right now, and though the coupons can't be combined, you are sure to find one that suits your needs.
Here are the current stack of coupons I know of. All expires the 28th of February, 2011.
Discount: BOGO 50% off
Coupon Code: no coupon needed
Discount: 20% off $60+
Coupon Code: 2LIDS20
Discount: $5 off $25+
Coupon Code: 2LIDS5
As per usual, you can get your hats shipped in store for free, or you get free shipping on orders of $60+. If not, shipping is a flat $9.99.