April 7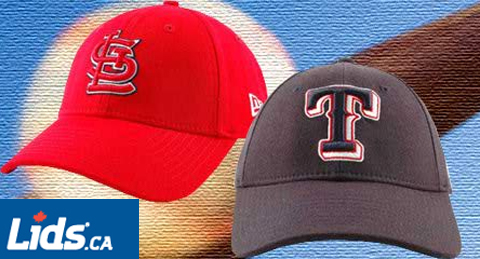 Find a new lid for your head with our coupon for Lids. You will save $5 off a $25 spend at Lids.ca.
Discount: $5 off $25+
Coupon Code: 4LIDS5
Expires: 30th, April 2011
It is really funny, I am not a cap person but my husband's cousin Jon is really big on caps. He is planning on buying two Philadelphia caps soon, and wears a Blue Jays cap all the time.
Remember: you can get your hats shipped to a local store for free!