Looking for a new laptop for Father's Day? How about a graduation gift? Maybe your student needs a laptop for college. Check out the deals at Lenovo Canada.
Click here to get your new laptop @ Lenovo.ca now
Coupon Code: CAPWEEKLYDEALS
Discount: 35% off + FREE shipping on select IdeaPads
Expiry: 5th June 2013
There are eight laptops available and they are all pretty good computers. Actually, it's more like eight classes of laptop, and within those classes there are more laptops. For example, if you pick the U410 "Performance and Gaming" laptop, there are five computers ranging from $699 to $1099 with saving as high as $300! These laptops even have touch screens.
The laptop I have is more of a work computer than anything, so while it's super powerful, we didn't want to spend a bunch of money on extras like a touchscreen. But I'll tell you, I've reached out and poked my laptop screen more than once expecting something to scroll. I don't know if it's because I'm using Windows 8, which is basically a touch screen interface, or if it's just that I'm used to poking at laptops and tablets but whatever it is, I sometimes wish I had tossed in a few bucks to get a touch screen.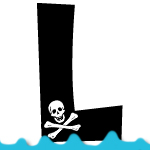 If the U410 is too much for you, there are tons of other computers for less money. Lenovo does a great job at telling you right up front what the computer is good for.
For more Lenovo Deals check out our Lenovo Coupon Code page!
Do you find yourself poking non-touch screen devices hoping that they will magically respond? What do you think about touchscreen laptops and desktops? Let me know in the comments below!